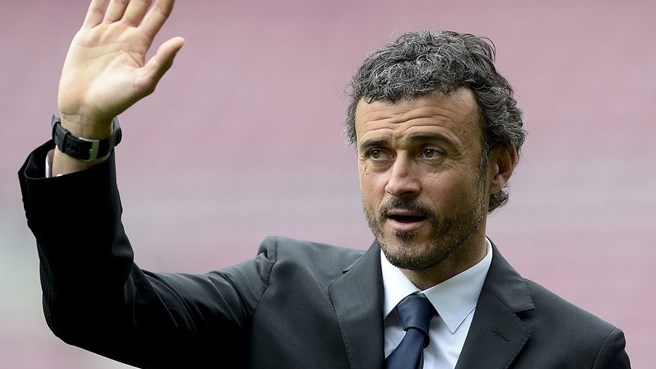 Wednesday night saw history created as Barcelona overcome the biggest first leg deficit to reach the quarter finals of the Champions League.
After receiving heavy criticism for losing the first leg 4-0 in Paris, Luis Enrique has since been a busy man announcing he will be leaving the Catalans at the end of the season and continuing Barcelona's fine run to the top of La Liga.
Since that shock defeat to Paris St Germain on Valentine's Day, Barcelona's record has been mesmerising.
Five games have followed and five wins recorded, that may not come as such a shock for a team as formidable as Barcelona, however, during those five games, the Catalans have scored a remarkable 21 goals at an average of 4.2 goals per game.
They also have not had an easy ride, included in those five matches was a 2-1 away win over La Liga title rivals Atletico Madrid and of course Wednesday night's 6-1 hammering of PSG at the Nou Camp, a victory so comprehensive, it would not have been predicted by even the most savvy of football sites such as FootballBets the expert tipsters.
It was not long ago that Barcelona were in danger of allowing Real Madrid to run away with the title after numerous draws was enabling Zinedine Zidane's men to pull away.
However, six wins in a row and no defeat since the shock loss to Celta Vigo on the 2nd October in the league has suddenly left the Blaugrana in a strong position to sweep a treble with a Copa Del Rey final against Alaves to look forward to in May.
Star names such as Lionel Messi, Neymar Jr and Luis Suarez have come to the fore of late for Enrique in a show of solidarity.
Wednesday night's 6-1 victory over PSG was a united performance of a team motivated and determined to send Enrique off into the sunset with a haul of trophy's they feel he warrants.
The fact that these highly-paid superstars are prepared to fight to the end so hard is a testament to the high regard Enrique is held in, not just by the squad, but the fans and board alike.
Prior to Wednesday nights Champions League second leg they were 33/1 to win Europe's flagship club competition, after over turning that 4-0 deficit, they have now been instilled as favourites.
Luis Enrique may be leaving at the end of the season, but right now Barcelona are looking stronger than ever. What price on a La Liga, Copa Del Rey and Champions League treble for Barcelona?
I am not too sure but all of a sudden it is looking very likely indeed.