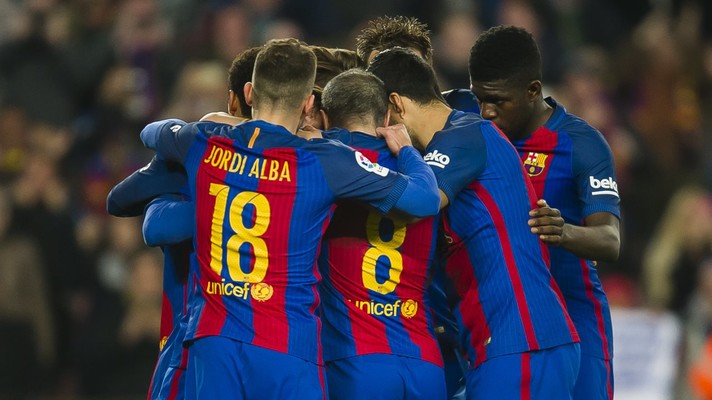 Few football clubs across the globe have had such as incredible winning streak as Futbol Club Barcelona. The squad led by the dynamic Lionel Messi and studded with many legends from international soccer is now facing a lot of flak over their recent near-draw against Legames. It should be admitted that the team did hold its own against such stiff competition with trademark strength and solidarity. The defensive line worked well initially and Messi, reliable as ever, scored an early breakthrough, his nineteenth league goal of the season. But hard-core fans were still feeling a bit short-changed.
The bitter truth is that after that spectacular goal, things came close to falling apart. There were many moments during the match when Barcelona was close to falling prey to Legames' relentless determination. Things only started looking up when Messi himself returned to seal the win with a last moment penalty. But everything else was just average and disappointing. Many Well-laid plans Went awry as top players Iniesta and Sergio Busquets got dismissed because of injuries. There were now serious gaping holes in the team's defense and even their offensive lacked serious speed and force.
Among the players who need to brush up their game, many have opined that Andre Gomes could have played a lot better. The mid-fielder was not really focused on building up a formidable line of strategy where it mattered the most. Both his defensive and offensive strokes were lacking in aggressive energy. His hesitant moves around the position also let the opposing team take advantage of serious gaps. But he is alone not to blame. Fellow teammates Rakitic and Rafinha were also awkward but at least they did a little to bolster the defensive line against the rivals.
Many online casino fans, buzzing with the clamor of bookies betting on Barca, would have cheered when the real legends Messi and Neymar took over the reins and ensured that the team scored three points in the table along with that hair-breadth victory. Some may be happy that FC Barcelona has still held on to a respectable position in the rankings. But those used to going wild over their extraordinary feats on the field, were clearly let down. They are now wondering whether their beloved team has become a spent force already. This is quite a worrisome question for many soccer fans around the World.
The person most directly affected by the disappointing performance is Coach Luis Enrique. Having led a mostly shaky team in two subsequent awkward performances, Enrique is now facing serious brickbats for his approach and method. However, some are still optimistic that the team can still fire again on all cylinders. This is, after all, only the first leg of this season and it is hoped that Barcelona can make a dashing comeback in the upcoming matches. However, to make these expectations come true, some radical changes in the team's structure and lineup can be safely expected.