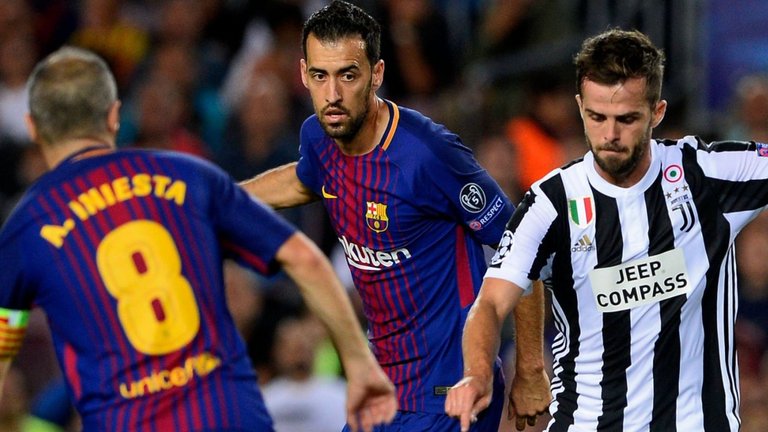 The 2017-18 Champions League is now well and truly underway. Tuesday 12th September saw the group stages kick off with a couple of standout games. Both of these high-profile matches included Italian clubs against Spanish opposition. Roma vs Atletico Madrid ended in a goalless draw. However, the big standout game on day one was undoubtedly Barcelona vs Juventus. This match could have easily been the final itself and it just might be next May. The sports betting markets show both clubs amongst the tournament favourites.
Barcelona cruised to a relatively straight forward 3-0 win at the Camp Nou. The key question is "what did we learn from the game"? We did learn five key things that could indicate the potential destination of the 2017-18 Champions League trophy.
Barcelona are STILL a massive threat without Neymar
Did anyone seriously expect that the loss of Neymar would bring the end of Barcelona? Barcelona were imperious in defeating English opposition to win the Champions League in 2006, 2009 and 2011 without the brilliant Brazilian. Neymar would be a big loss to any club but Barcelona have such a magnetic pulling power for any top player that the list of world class players that want to come to the Camp Nou is a long one. The loss of Neymar is no more than a blip for Barcelona.
Buffon is showing his age
Juventus may have had numerous players out through injury but this result shows the lack of quality with players that came into replace them. Buffon at 39 years of age has been a legend. However, he was showing his age against Barcelona and that doesn't bode well for their Champions League campaign overall.
Messi is still a dominant force
If there is one thing that Lionel Messi does well (in fact he does many things very well) and it is to continually deliver at the highest-level year after year. His two goals against Juventus got his campaign off to a great start. The little Argentinian is still as wonderfully unpredictable as ever and the makeshift Juve defence simply had no answer. Nobody should bet against him and Barcelona adding to their recent haul of Champions League titles at the end of this season.
A Big result for Valverde
Ernesto Valverde has long been a highly respected name in Spanish football. The 53yr old ex-Barcelona and Bilbao forward has spent most of his playing and managerial career in Spain. He has managed several top clubs in La Liga but Barcelona has been a serious step up for him. Many people doubted that he could make the transition. However, Zinedine Zidane had no previous experience as a manager before taking over at Real Madrid and he has done exceptionally well.
The game against Juventus was Valverde's first game at Barcelona when facing a major European power. His lack of honours as a manager is really down to the dominance of Real Madrid, Barcelona and Atletico Madrid in recent years. His tactical nous is considered to be on a par with the best and he displayed that in this win against Juventus.
Barcelona are highly motivated
Few people outside of Spain can really comprehend the sheer scale of the rivalry between Barcelona and Real Madrid. Barcelona won the 2015 Champions League beating Juventus in the final 3-1. They also won in 2009 and 2011 beating Manchester United both times. However it has been Real Madrid that have been dominant in recent years. Barcelona have watched their great rivals win back to back trophies becoming the first team to defend the Champions League.
They look highly motivated at the moment to make sure that this sequence of wins for Real Madrid goes no further. Along with Bayern Munich, Barcelona and Real Madrid are still the big three in Europe as it stands. Paris St Germain still have something to prove while Atletico Madrid and Juventus are not far behind. Once again it is going to take a special team to stop Barcelona from getting to the final next May.
Author bio
Carl Sampson is a full time poker player and football enthusiast. He is an avid follower and analyst of European football in all of the major leagues and competitions.